Welcome to FanFlips – Branded Flips Flops, Slides, Keyrings, and Belts
FanFlips started 17 years ago with a simple goal. We wanted to support school fundraising efforts with a creative, comfortable, durable, and profitable footwear item.  Over these past 17 years, we have had, and continue to have wonderful opportunities to work with numerous K-20 school PTA's, boosters, bands, and many other organizations. Over the years, our product portfolio has evolved and our support has broadened to encompass retail outlets, corporate branding and hospitality events, theme restaurants and retails, and universities merchandising branding. Our customer satisfaction is unparalleled, and indicative by our 100% client retention.
FanFlips is built on an "unlimited creativity" platform. Whatever you or your clients can envision, we can create.
FanFlips products are produced with the highest standard of quality and comfort. We take great pride in the product we provide. In 17 years, we have never had an item returned.
The flip flop, keyring, and belt content is embroidered for a clean, long-lasting appearance.
Quick production and shipping intervals. Expediting is available.
Wholesale pricing.
Warehousing and drop shipments are available to retail, university, and corporate clients.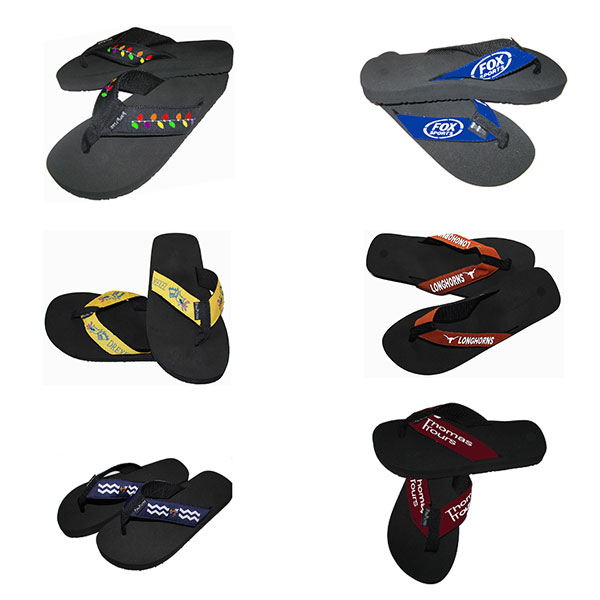 Let your imagination and FanFlips take success to a new level. Our goals are similar…creativity and success without barriers.