Welcome to FanFlips – Custom Embroidered Flip Flops for all occasions!
FanFlips custom designed flip flops reflect specific content, text and color schemes.
The content on the strap is embroidered, not screened.
The comfortable rubber sole has a contoured arch support.
The fabric straps feel great with web backing to add structure and durability.
Fulfillment of orders is quick and delivered directly to you.
FanFlips flip flops are available in children sizes XXS to XXL Adult sizes.
FanFlips Custom Flip Flops started 15 years ago and has a long record of customer satisfaction proven by its 100% client retention and no returns.
FanFlips partners with K-12 schools and organizations to support fundraising efforts.
FanFlips works with college and university bookstores to generate more visibility and revenue, as well as to support admissions and recruitment activities.
FanFlips supports company and corporate efforts to enhance branding, special events such as conferences and conventions, as well as product launches.
FanFlips helps boost retail and boutique revenue initiatives with profitable and popular flip flops of any design.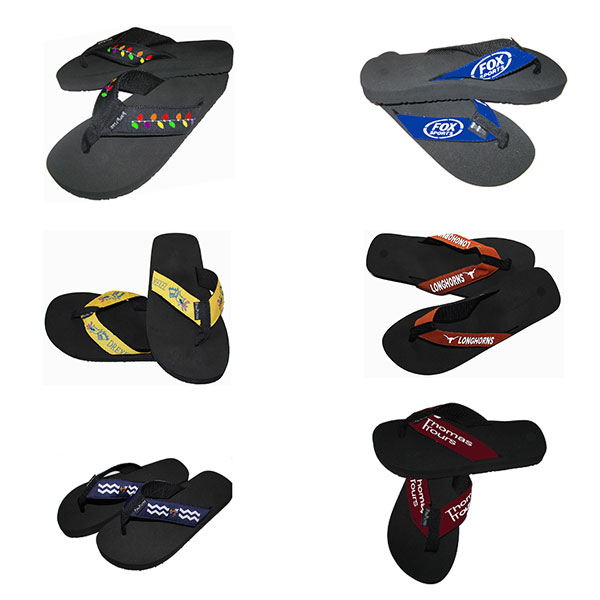 FanFlips started 15 years ago, and has

100% Client Retention

and Satisfaction. We are a family-owned business based in North Texas. Our customers range from school groups, college teams, alumni offices, non-profit organizations, corporations and families. Our goal is to provide you with the best experience by providing high quality products and exceptional service.